Anticipated June Releases
There are so many great books coming out in June and I'll admit my TBR pile is going to get even bigger during this month. However, there are some that I just want to shout about as I am majorly excited to read them.
What books are you looking forward to reading in June?
Anticipated June Releases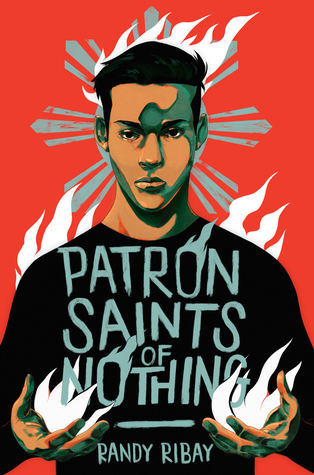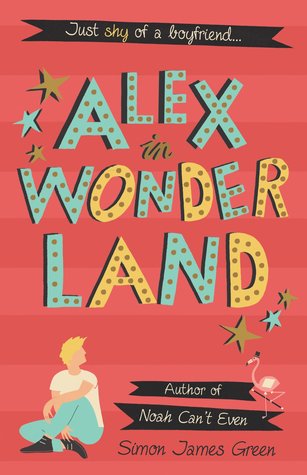 The Paper & Hearts Society by Lucy Powrie
Tabby Brown is tired of trying to fit in. She doesn't want to go to parties - in fact, she would much rather snuggle up on the sofa with her favourite book.
It's like she hasn't found her people ...
Then Tabby joins a club that promises to celebrate books. What could go wrong? EVERYTHING - especially when making new friends brings out an AWKWARD BUZZING feeling all over her body.
But Olivia, Cassie, Henry and Ed have something that makes Tabby come back. Maybe it's the Austen-themed fancy-dress parties, or Ed's fluffy cat Mrs Simpkins, or could it be Henry himself ...
Can Tabby let her weird out AND live THE BEST BOOKISH LIFE POSSIBLE?
Patron Saints of Nothing by Randy Ribay
A powerful coming-of-age story about grief, guilt, and the risks a Filipino-American teenager takes to uncover the truth about his cousin's murder.
Jay Reguero plans to spend the last semester of his senior year playing video games before heading to the University of Michigan in the fall. But when he discovers that his Filipino cousin Jun was murdered as part of President Duterte's war on drugs, and no one in the family wants to talk about what happened, Jay travels to the Philippines to find out the real story.
Hoping to uncover more about Jun and the events that led to his death, Jay is forced to reckon with the many sides of his cousin before he can face the whole horrible truth -- and the part he played in it.
Alex in Wonderland by Simon James Green
In the town of Newsands, painfully shy Alex is abandoned by his two best friends for the summer. But he unexpectedly lands a part-time job at Wonderland, a run-down amusement arcade on the seafront, where he gets to know the other teen misfits who work there. Alex starts to come out of his shell, and even starts to develop feelings for co-worker Ben... who, as Alex's bad luck would have it, has a girlfriend.
Then as debtors close in on Wonderland and mysterious, threatening notes start to appear, Alex and his new friends take it on themselves to save their declining employer. But, like everything in Wonderland, nothing is quite what it seems...
The Sharp Edge of a Snowflake by
Sif Sigmarsdóttir
Hannah Eiríksdóttir has been banished from her home in London to a place of eternal punishment for the wicked. No, not Hell, but close: Iceland. There, she faces a new life working as a journalist for her father's newspaper - a man she barely knows.
Imogen Collins has the perfect life as a social media influencer, showing off her glamorous London existence to adoring fans. But behind the filters lies a dark secret. She thought she'd buried it: But the Beast is back - a ghost from her past who's threatening to ruin her future.
When a man is found murdered at the edge of the road in snowy Iceland the girls' lives collide. Imogen had the motive. Can Hannah find out the truth, and discover the reality of the girl beneath the filters?
Behind perfection often lies unbearable ugliness.
The Girl in Red by Christina Henry
It's not safe for anyone alone in the woods. There are predators that come out at night: critters and coyotes, snakes and wolves. But the woman in the red jacket has no choice. Not since the Crisis came, decimated the population, and sent those who survived fleeing into quarantine camps that serve as breeding grounds for death, destruction, and disease. She is just a woman trying not to get killed in a world that doesn't look anything like the one she grew up in, the one that was perfectly sane and normal and boring until three months ago.
There are worse threats in the woods than the things that stalk their prey at night. Sometimes, there are men. Men with dark desires, weak wills, and evil intents. Men in uniform with classified information, deadly secrets, and unforgiving orders. And sometimes, just sometimes, there's something worse than all of the horrible people and vicious beasts combined.
Red doesn't like to think of herself as a killer, but she isn't about to let herself get eaten up just because she is a woman alone in the woods....
The Butterfly Circus by
Francesca Armour-Chelu
Sisters Tansy and Belle are the stars of the grand finale of a circus show; a dazzling and perfectly timed trapeze act where they soar through the air like shimmering butterflies. One night, desperate to impress her older sister, Tansy attempts a spectacular jump and falls. Now terrified of heights, all Tansy can do is watch from below while Belle shines above. But when Belle mysteriously vanishes and Tansy's shadow miraculously comes to life, Tansy discovers that the courage she needs to rescue her sister may have been inside her all along.