Well..February went quick didn't it? It just flew by and I can't believe it is March already! My job is still going well and I am still loving it tremendously. I also read 6 books in February which is pretty good going for me (although I am 2 books behind schedule on my Goodreads challenge).
Here is my February wrap up. What books did you read in February? Any favourites?
Books I Read in February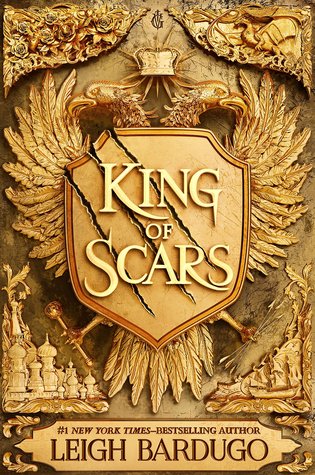 King of Scars by Leigh Bardugo
- I had been waiting so long to read this that I couldn't contain my excitement when I finally got my copy! And let me tell you it did not disappoint! I was so happy to be back in the Grishaverse and I was just a complete mess after reading it.
The Tattooist of Auschwitz by Heather Morris
- This had been on my TBR for a while and I finally got around to reading it in February. It was such a moving, powerful read all about one of the most awful times in history. I was literally in awe of it and cried a lot.
The Colour of Shadows by Phyllida Shrimpton
- This was an emotional, heart wrenching book that delved into the issue of homelessness. It really did make me think differently about it and I have so much respect for the author for touching on this topic as it's rarely talked about in YA.
The Girl With Shark's Teeth by Cerrie Burnell
- A MG book that I was intrigued by but unfortunately didn't keep my interest for long. I loved the concept behind it but felt like it fell short. I couldn't connect with the characters and the plot was very slow to kick off. I wanted to like it more than I did.
The Blood Prince by Josie Jaffrey
- The Blood Prince was the final book in the Sovereign Trilogy and it was such a good end to a series that I have devoured! The story was wrapped up well and I'll admit I will probably give the whole series another read in the future.
Two Can Keep A Secret by Karen M. McManus
- After loving One of Us Is Lying I couldn't wait to delve into Two Can Keep A Secret and oh my god it was so good! There were so many twists and turns that I couldn't stop reading. Also, the ending was just mind blowing!