Goodreads Reading Challenge - Books 11 - 20
So as promised here are books 11 - 20 of the Goodreads Reading Challenge that I completed. Enjoy!
11) Lost and Found - Lilian Carmine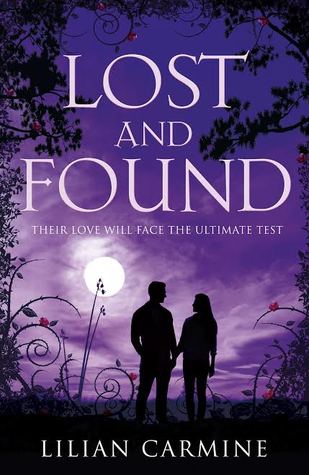 Lost and Found is the third and final book in The Lost Boys trilogy. I LOVED this series. I read the first two books back in 2014, and was so happy when Lost and Found was finally released. Freshly married to her childhood love Tristan Holloway, Joey is looking forward to a carefree future, free from the terrors that her and Tristan have endured. But first, she must face up to her past. Enrolling at 'The Gathering' Joey searchers for answers, but there is something/someone that doesn't want her to find out. Lost and Found was a great ending to the trilogy, however the ending left me wanting more! If you think this book is up your street, I suggest reading The Lost Boys and The Lost Girl first.
12) The Shadow Cabinet - Maureen Johnson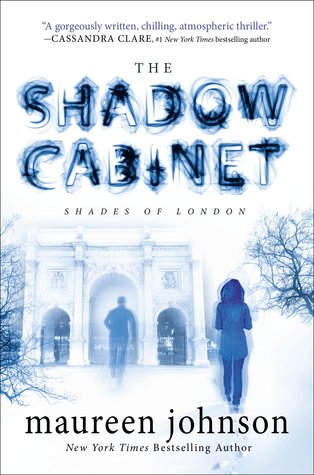 The Shadow Cabinet is the third book in The Shades of London series. I loved this book and this series. Rory and her friends are left reeling from a series of tragic events and are all racked with grief. Meanwhile, her classmate Charlotte has been kidnapped by a terrible organisation. Evidence is uncovered of a forty year old cult and several murders. Time is running out for Rory as she tries to save Charlotte and stop a nightmare being unleashed into London. This book had action, suspense and it kept me hooked.
13) Under My Skin - James Dawson
I picked this book up in my local library and to be honest I picked it up because it mentioned tattoos on the blurb, and I'm a big tattoo lover. Under My Skin is classed as a horror, but I didn't find it too scary if I'm honest, but it all depends on what your limits are. The book follows 17 year old Sally, a plain, average girl as she gets a tattoo, despite all of the warning signs. She soon starts to hear voices in her head, and soon realises that it's the tattoo - a pin up girl called Molly Sue who she can hear. Sally realises further on that she is unable to control Molly Sue and soon enough things take a nightmareish turn. It was a interesting concept and I did enjoy the story and the plot, but it's not a book I would read again.
14) Isla and the Happily Ever After - Stephanie Perkins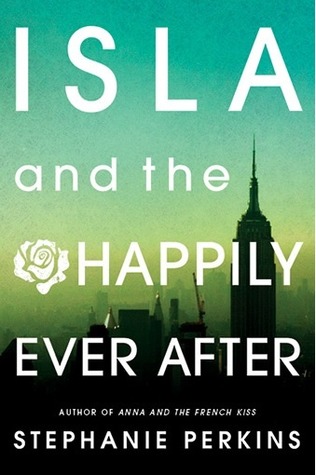 I have read Stephanie Perkins other books 'Anna and the French Kiss' and 'Lola and the Boy Next Door' so I was really excited to read Isla and the Happily Ever After. Plus, I do love a good teenage love story (I'm a romantic at heart). Isla has a crush on Josh and has done ever since their first year at the School of America, based in Paris. After a chance encounter in the summer, a romance blooms between them. However, as they begin their senior year back in Paris, they must confront problems that young couples face, such as being apart, families and the uncertainty of the future. I found it to be a good read, but I got so bored of Isla. She seemed very obsessive over her crush, and I just don't think it's a good message to send out for younger readers. However, I loved how characters from both of her previous books such as; Anna, Etienne, Lola and Cricket made cameo appearances.
15) Juvie - Steve Watkins
I heard about Juvie via Youtube, and realised that it would be a book I'd be interested in reading, and it certainly didn't disappoint. Juvie is the story of two sisters and the sacrifice that they make. It follows teenager Sadie, as she takes the wrap for a crime she didn't commit, which was actually her sister, Carla's doing. She sacrifices everything to stop Carla going to prison and her daughter Lulu going into care. Sadie is forced to spend 6 months in Juvie. Can she survive her time there? and will things ever be the same? This story felt so real, and I almost felt like I was Sadie. I could feel her emotions, her sacrifice and her loss of freedom. It made me stop and think that things like this do happen. It was a real eye opener.
16) All I Know Now - Carrie Hope Fletcher
I am a BIG fan of Carrie! I love her vlogs, her music and I've seen her perform as Eponine in Les Miserables (and I met her!). I was so excited when I found out that she was writing a book based on her blog - All I Know Now. I pre-ordered it and got it on the day of release. This is a non fiction book and it's all based on how to survive the teenage years. Although I am 22 (21 when I read this), I still took a lot away from it. The book gives you advice, facts and also how Carrie dealt with things such as bullying, sex, love, puberty etc. Her writing style is so informal that you feel as if she's talking to you directly, just like it is in her vlogs. Carrie is such an influential, inspiring young woman and I am so proud to call myself a Hopeful!
17) Geekhood: Close Encounters of the Girl Kind - Andy Robb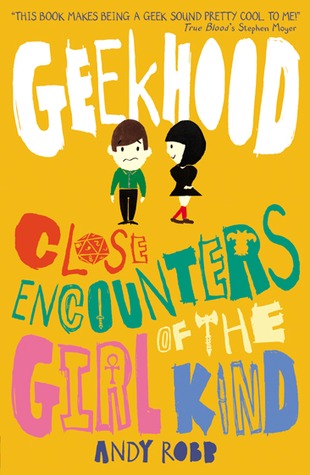 I found this book in my local library and picked it up as the cover and the blurb intrigued me. If you love comedy then this book is right up your street. The book follows fourteen year old, Archie. A self confessed geek who loves role playing games and re-enacting fictional battles at his favourite place, The Hovel. However, when he meets the beautiful Sarah, who seems to like him, he starts trying to shake off his geekhood for good in means to impress her. I didn't think I'd love this book as much as I did to be honest. I loved the character of Archie who kept me laughing for ages after I closed the book, and I feel that many teenage boys could relate to this.
18) A Kiss in Time - Alex Flinn
A Kiss in Time is basically a retelling of Sleeping Beauty. I love anything to do with fairytales and princesses so was really excited to read this book that I borrowed from the library. This retelling of the classic fairytale follows teenager Jack as he discovers a comatose town whilst on a trip of Europe. He finds the sleeping princess, Talia and can't help kissing her, awakening her and her town. What happens next is a mix of adventure and peril for Jack as he's now stuck with this bratty, spoilt princess in the modern day. I really enjoyed this book, it was a great twist to a classic fairytale and I can't wait to read more of Alex Flinn's work!
19) Everyday - David Levithan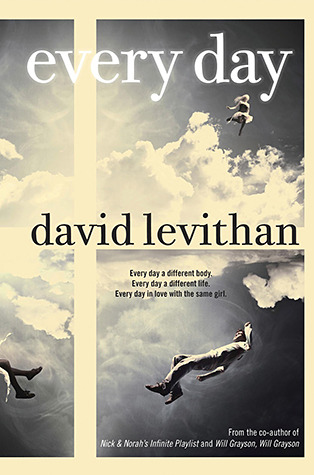 I loved, loved, loved this book and it's gone down as one of my favourites of all time. I won't give much away as I want you to discover it's brilliance for yourselves, but I'll give you a sneak peak. What happens if you wake up everyday in a different body? This has become the norm for A, who since being born has woken up everyday as someone else. He has made peace with that, and follows a few simple rules. However, what happens when you fall in love with someone? How can you have a normal relationship when you are a different person each and everyday? I adored the concept of this book and loved every single word. You all need to read this book without fail!
20) Nick & Norah's Infinite Playlist - Rachel Cohn & David Levithan
If you love quirky young adult fiction then you will love this. Although it didn't really stand out to me personally, I found it to be a quick, fun read. It all starts when Nick asks Norah to be his girlfriend for 5 minutes, to make his ex girlfriend jealous. What starts off as a 5 minute thing soon turns into a crazy adventure across New York. It was fun, fast paced and had all the wonders of first dates, anxiety and joy.
So there's books 11 - 20. Tune in for books 21 - 30!
Amy
x